the countdown is almost over.
only one more day until the madison street festival is here!
one project i worked on a lonnnnng time ago were tray chalkboards.
i found some old ugly tole trays at the thrift store.
and then i found some more on etsy.
they looked sorta like
this
but yuckier: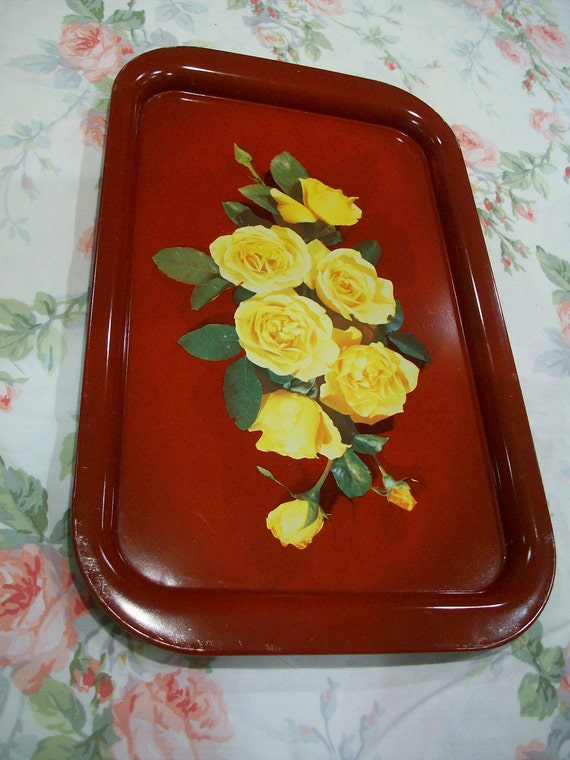 some had pretty-colored edges but grandma flowers in the middle (and not pretty grandma flowers either).
some were just beat up and ugly all over.
like this:
the trays that had pretty colors on the edges i just painted with chalkboard paint in the middle and left the edge the original color.
the other ones i spray painted first and then painted the middle with chalkboard paint.
she told me i couldn't go wrong with adding a little bling.
:)
then we hot-glued buttons to the top of some small round magnets.
since the trays are metal, they can also hold a pretty picture or business or appointment card or two.
i kinda sorta really truly like them.
a lot.
anna does too.
and yes, a hot pink one will be hung in her room soon!